Your Crystal Profile is a deep dive into your personality through the various personality assessments that Crystal offers, driven by Crystal's own personality AI engine.
Your Crystal Profile surfaces rich insights into your personality based on the Crystal personality assessments that you take. Crystal currently offers assessments for DISC, Enneagram, 16-Personalities, Big Five, Strengths, and Values. Each assessment surfaces different information about your personality. For more information on the differences between each test, check out our Personality Hub at crystalknows.com/personality-types.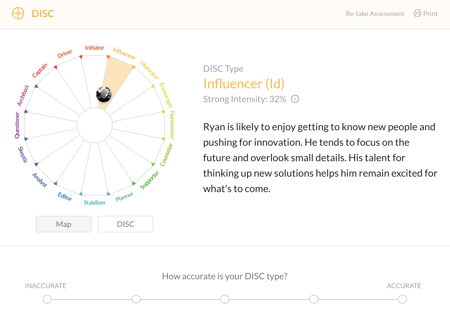 Below the assessments are insights. Crystal insights are unique to your personality and are driven by Crystal's own personality AI engine. Insights surface items like:
What comes naturally to you
What energizes you
What drains you
and more!

Finally, access pre-built Playbooks and downloads directly from your profile. For more information about Playbooks, check out our support article here.