View Billing Receipts / Invoices on the Account Settings page
If you're on a paid plan, you can access all of your invoices from the Organization settings page under the Subscriptions section.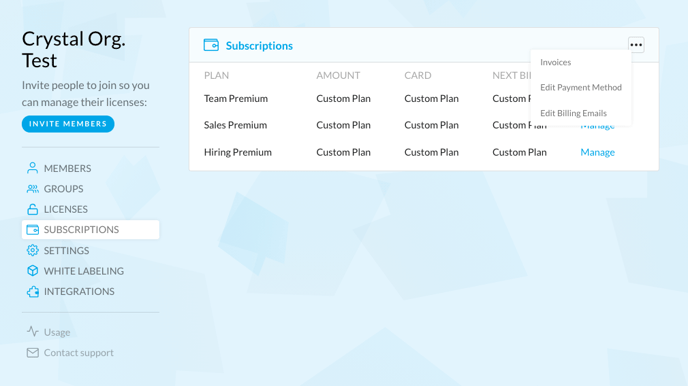 There, you will find all of your past invoices listed and will have the option to download them. You can also manage your payment method or edit your billing contact information from this page.