Upgrade your account on the Pricing page. You can buy a subscription to Crystal Premium on a monthly or annual basis.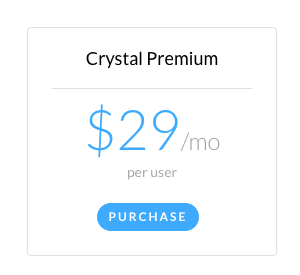 Input payment information in the pop-up.
Here you'll have the option to save your credit information.

Your account will immediately upgrade and you'll be able to access the corresponding features.