You can create custom Playbook templates for 1, 2, or 3+ person Playbooks.
1. Once you select the people you'd like to include in your Playbook, from the list of templates choose "Build your own."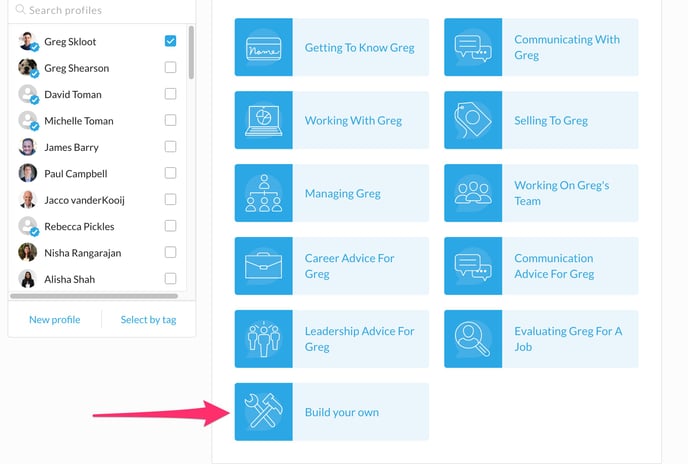 2. In the middle column, you can select up to 12 sections to include in your playbook.
3. In the right column, you can change the order that the sections will be displayed in your playbook.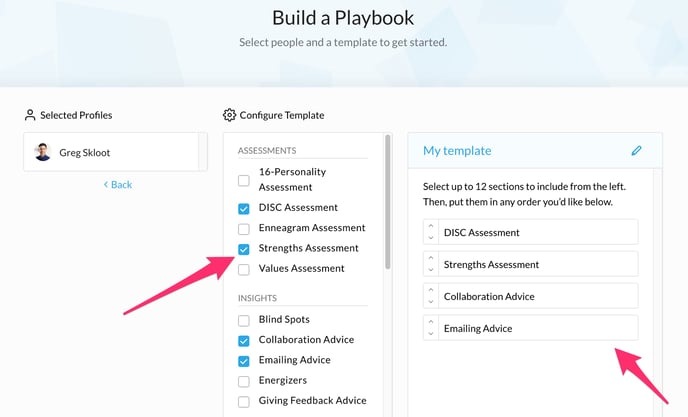 4. Once you pick the sections to include, give the template a name and save, you'll see an option to view a sample of your custom template and see what the sections look like.
Note: you need a Premium+ subscription in order to create custom Playbook templates.