Select downgrade on the Subscription page under your plan.
Downgrade your account back to a free membership by following these steps:
1. Go to your Account Settings (in the dropdown under your name in your Crystal dashboard).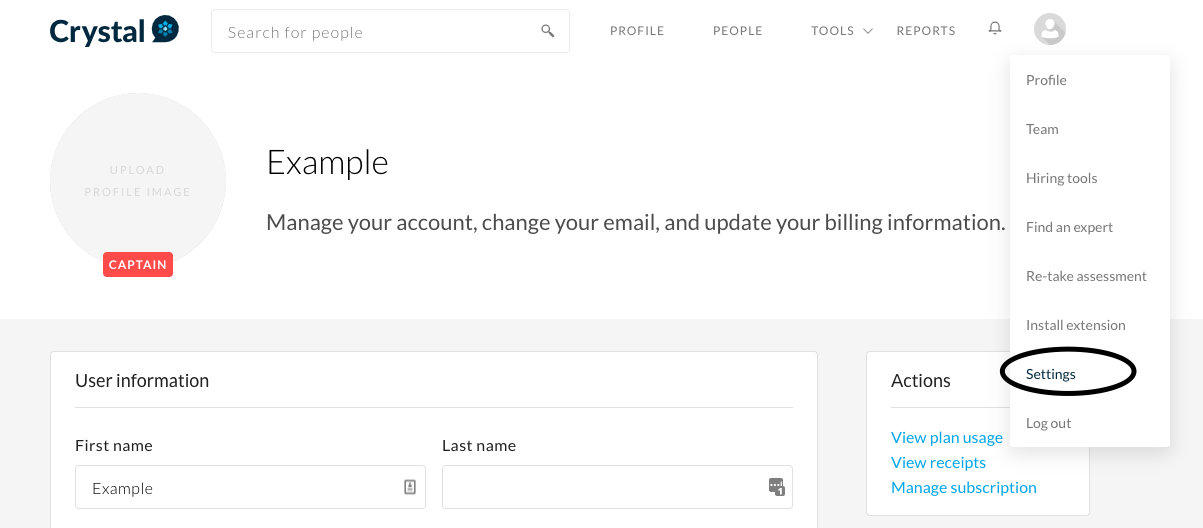 2. Scroll down and select "Manage subscription"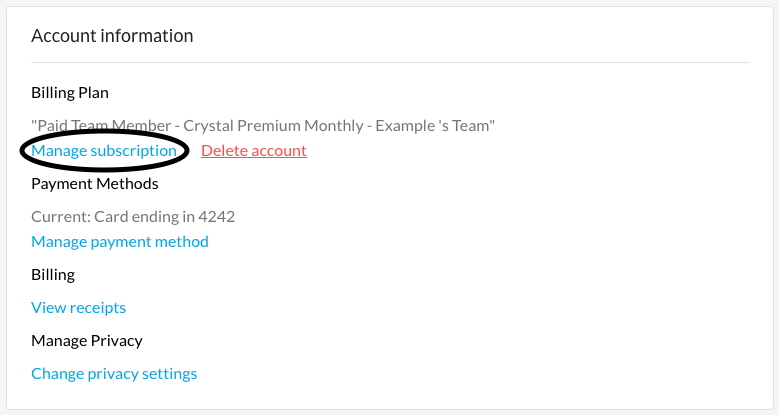 3. Select "Cancel Plan" under your current subscription plan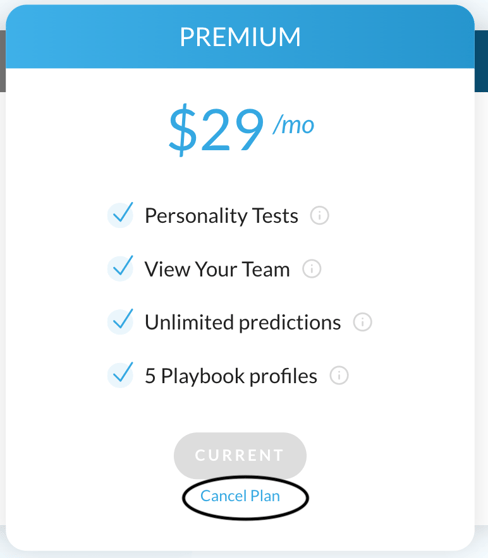 4. Follow the prompts to confirm account cancellation.
You can choose to temporarily freeze your account if needed. Otherwise, select "I'd like to cancel." This will remove your paid access and downgrade your account to Free at the end of your billing cycle. This will NOT delete your entire account.
NOTE: If you cancel your account you will no longer be able to access the Crystal Chrome Extension to understand anyone's personality.