Watch the video or follow the below steps to view someone's personality in your Slack app
Once Crystal is installed in your Slack account (go here to see how to do this if it's not done already), you can view anyone's personality two ways. Below are the different methods:
Using the Crystal Channel:
1. Navigate to the Crystal Channel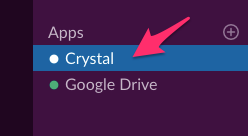 2. Type in @name of a coworker and "profile" eg. "@brittney profile" and if they have taken the personality assessment, Crystal will pull up their personality profile. It looks like this: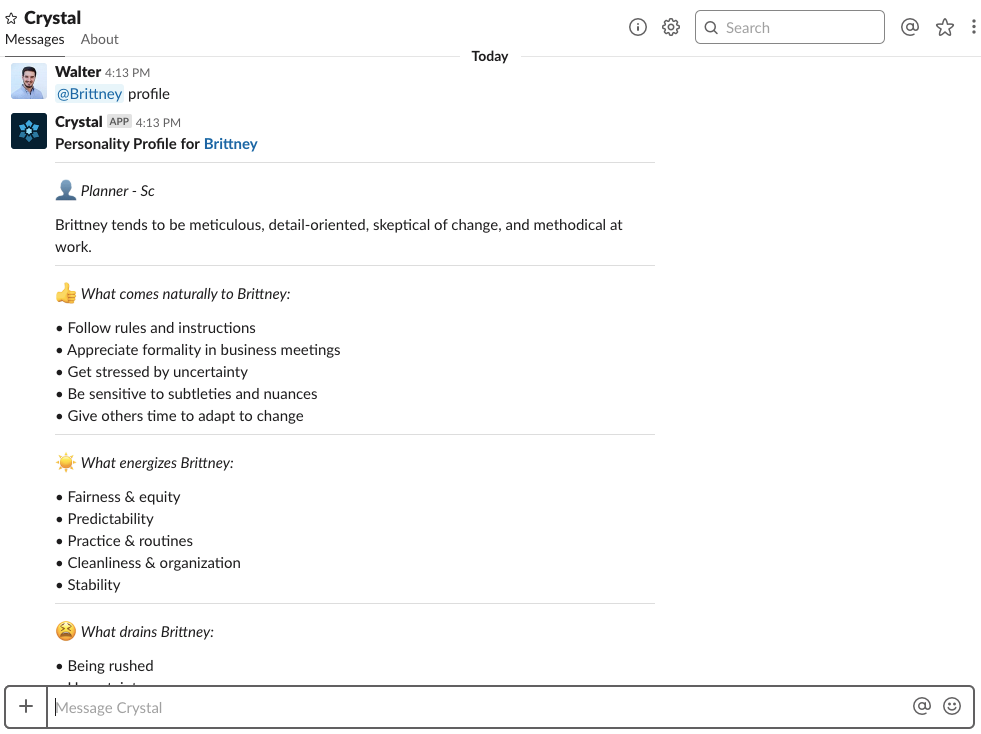 3. On the bottom of the screen you can click the "personality profile" link to navigate back to Crystal's website to see their full profile there.
While in a Direct Message
1. Inside of a direct message with someone, you can access anyone's crystal profile through the Crystal bot. Type /crystal-personality and @name of a coworker eg "/crystal-personality @brittney".
This information will only be visible to you so feel free to run it inside of a conversation with the person whose personality you're looking at!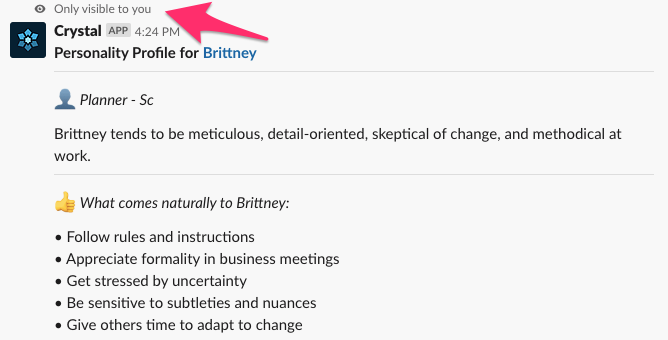 There you have it! That's how you can view someone's personality profile from within Slack. If you want to see how you can get situation-specific advice, check out this article.