Follow these steps to use Quick Tips (formerly Conversation Coach) in the app
Once you've installed the app, head to the People page and select the person you'd like to use the Conversation Coach on. In this case, I'll select Austin.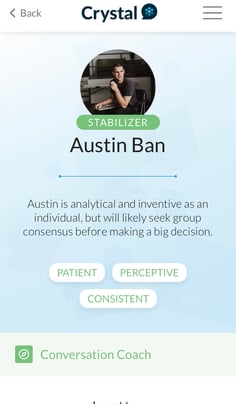 Scroll down on the person's profile to the Conversation Coach section. Here you'll be able to input how you're going to be communicating as well as what you're going to be communicating about.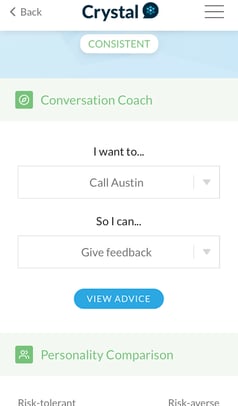 Select "View Advice" and Crystal will give you your specific advice.