Follow these steps to get the insights of Crystal inside Slack
In order to install Crystal into your Slack, you need to have the admin of your slack account do the following:
1. Go here and select "Install"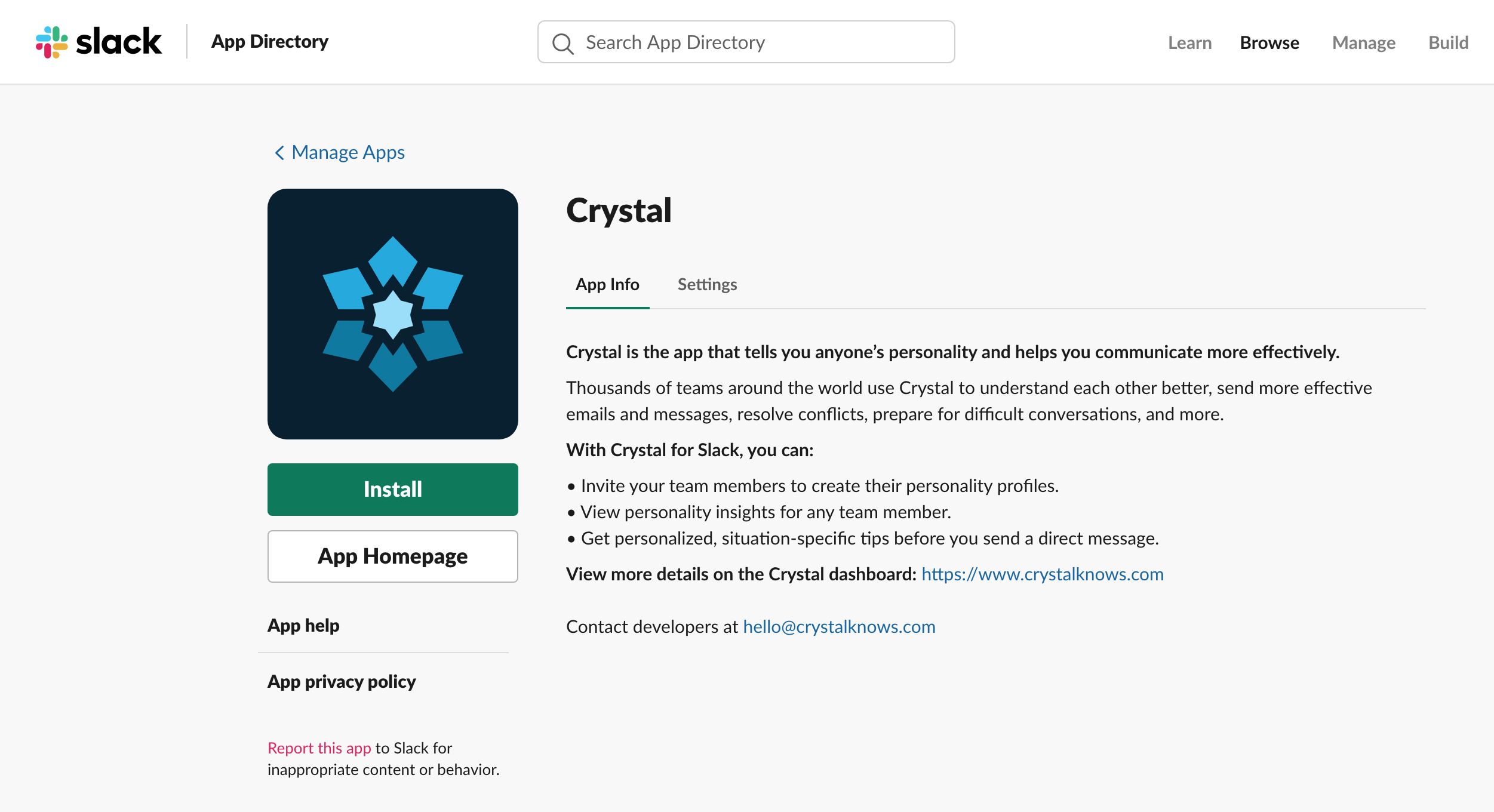 2. Approve the installation.
3. Crystal will be installed in your Slack channel for everyone to use!
To see how to use Crystal in Slack check out either how to view someone's personality in Slack or how to get communication advice in Slack.