Follow these steps to get unlimited access to Crystal's Chrome Extension
On the Crystal Dashboard, using the top menu, navigate to the "Upgrade" page.

Select "Predictions"

Select "Purchase"

Fill out your credit card information and select wether you'd like a monthly or an annual subscription and select "PURCHASE"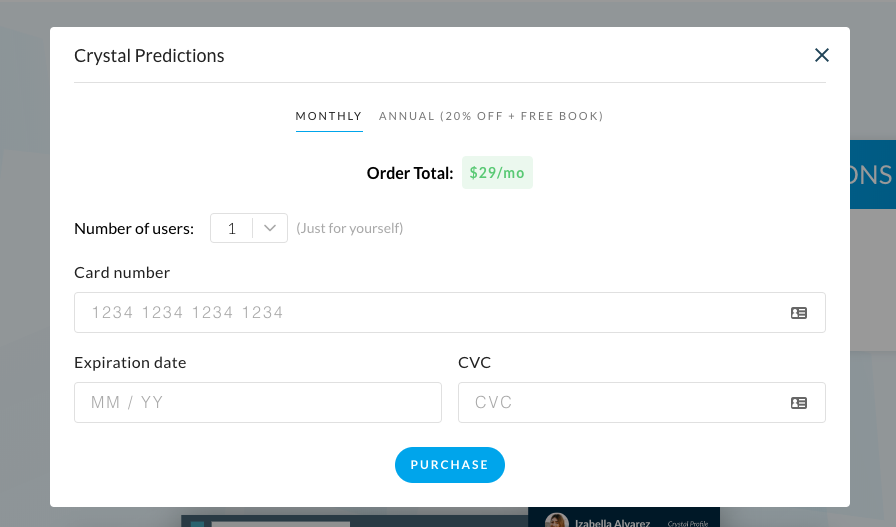 NOTE: annual subscriptions come with 20% off and a free copy of our book, "Predicting Personality"
You've got Crystal Predictions now and have unlimited access its features. To see everything that comes with Crystal Predictions, check out these training videos.