Here's a quick (1 min) video showing how to add users to your team and purchase Crystal Premium for them.
Here are the steps:
1. Go to your Team page and select "Add Users"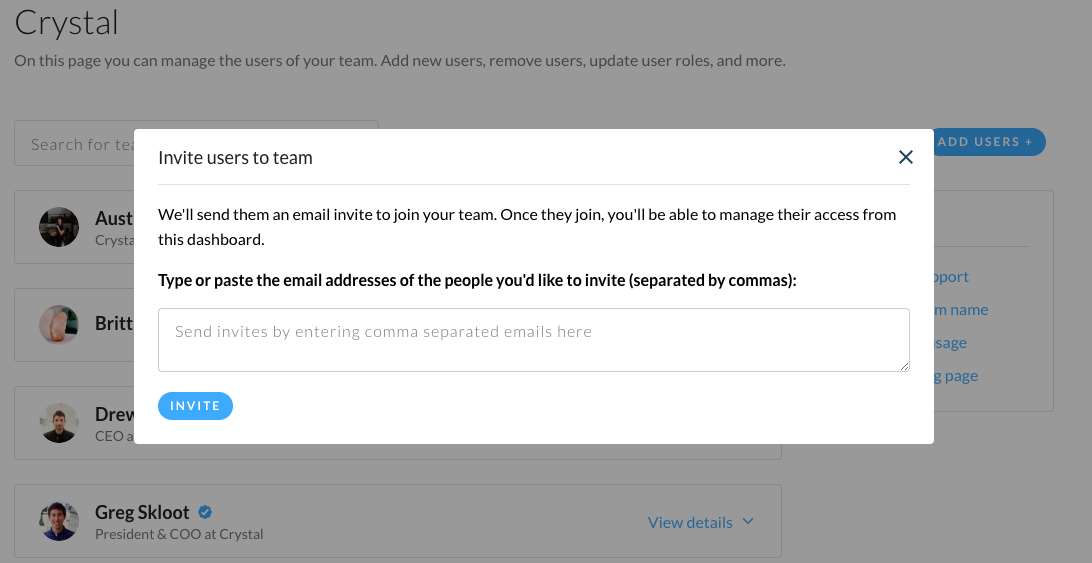 2. Input the email of the users you wish to add, separated by commas (Jane@abc.com, John@abc.com, etc) and click "Invite"
The users will get an email to their inbox that will look like this: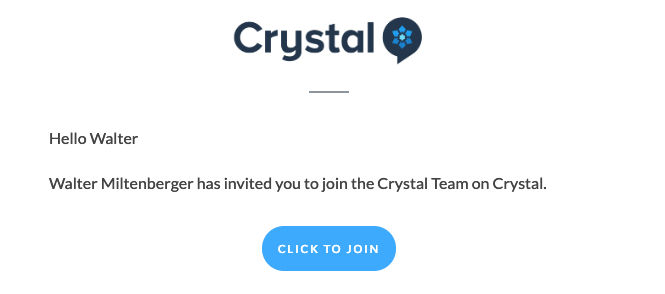 Once they hit "Click To Join", they'll be added to your team account. It'll look like this: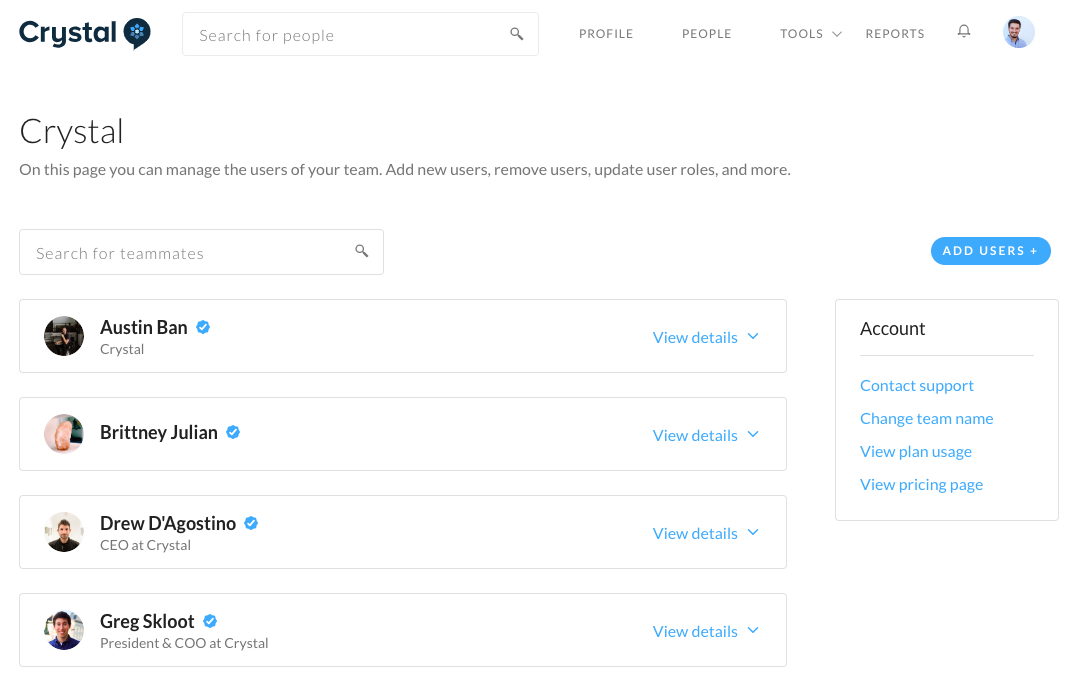 3. Select "View details" and check "Crystal Premium"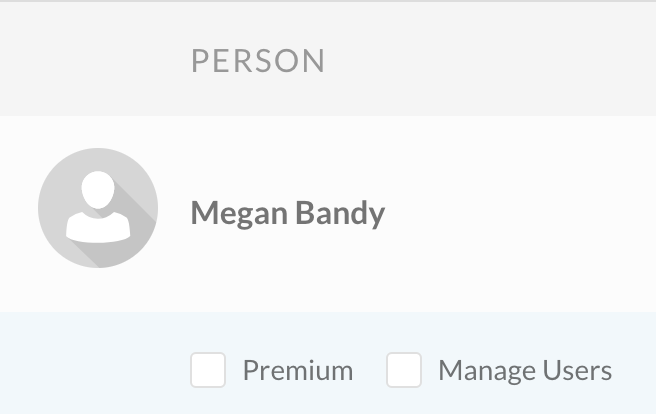 Crystal will prompt you to purchase Crystal Premium for that team member either Monthly or Annually (20% off). Your credit information will save so you won't have to input it every time.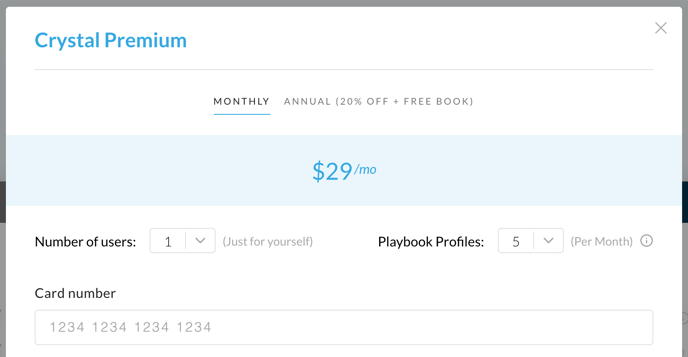 Hit "Purchase" and that team member will then have access to Crystal Premium and all its personality specific advice! You can then repeat this step for however many team members you'd like.