Here are the steps:
1. Go to your Team page and share the unique invite link at the top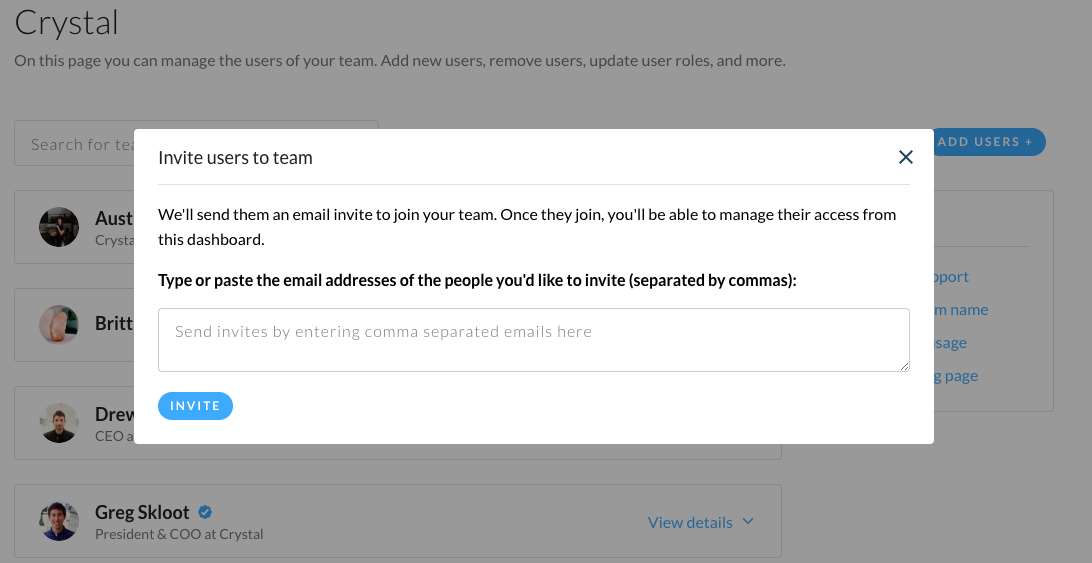 2. Input the email of the users you wish to add, separated by commas (Jane@abc.com, John@abc.com, etc) and click "Invite"
The users will get an email to their inbox that will look like this: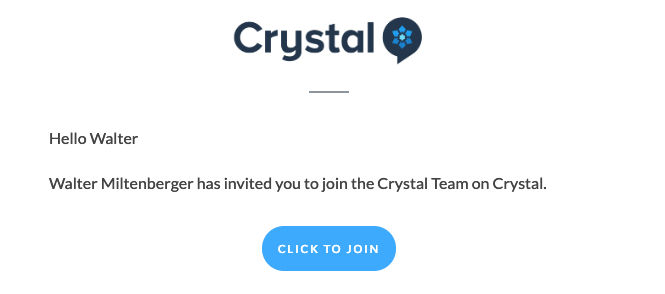 Once they hit "Click To Join", they'll be added to your team account.
4. Select "Access" next to their name from the Team page and check "Assign Seat" to grant them access to Crystal Premium. You can then repeat this step for each team members you'd like to have a seat.