Build a Full Personality Report on the Reports page with one profile from your dashboard.
Watch this quick video to see how to create a Full Personality Report and what's inside the report:
Create Full Personality Report with one person through Crystal's Dashboard:
Visit the Reports page while logged in to your Crystal Dashboard.
Select "1 Person" on the page
Enter the name of the person you'd like to create the report for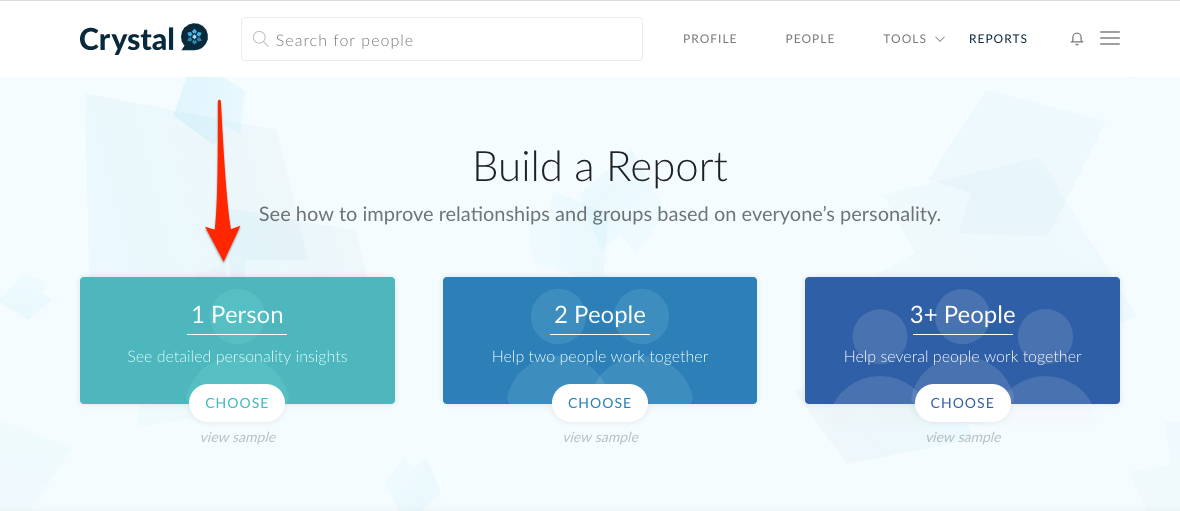 Helpful hint: in order to create a report, the person must be either a Predicted or an Unlocked Profile.