Anyone can view any person's locked profile. A locked profile includes the person's personality type and a brief overview. On the website, you can find your co-worker profiles or the profile of someone you've invited with via your unique invite link all on the People page.
For everyone else, you can install our Chrome Extension and find their predicted profile via LinkedIn. That person's profile is then accessible in your "Predictions" tab on the People page.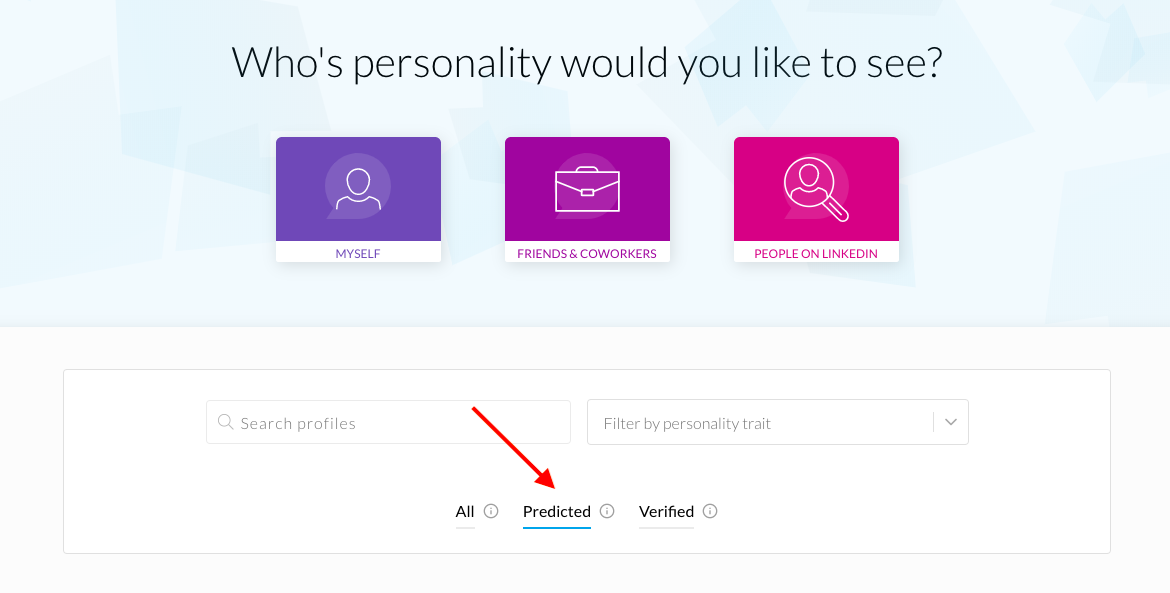 With a Crystal Predictions subscription, you can view anyone's profile on Crystal as long as they have one.